Microsoft's giant Surface Hub finally begins shipping
http://xpeco.blogspot.com/2016/03/microsofts-giant-surface-hub-finally.html
In line with the
previously shared
Q1 2016 release time frame, Microsoft has announced that it has started shipping its Surface Hub touchscreen PC. The Windows 10-powered device was
first showcased
back in January last year, but has since been the subject of multiple delays.
We are "proud to announce that Surface Hub has begun shipping to business customers," the Redmond, Washington-based company said in a blog post.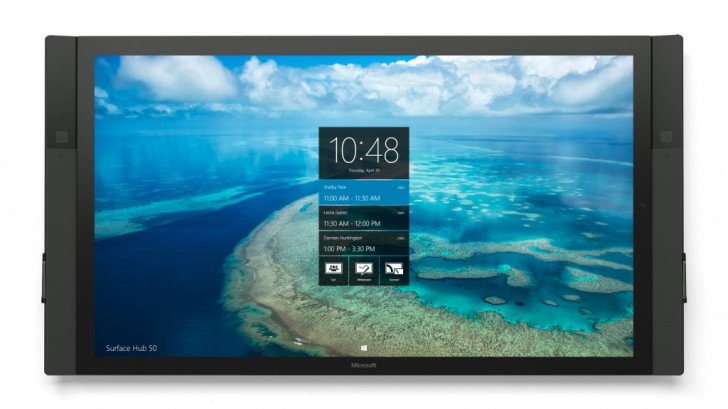 For those who aren't already aware, the Surface Hub - which comes in 55-inch and 84-inch variants - is primarily aimed at businesses. Designed for conference rooms and teams, it promises to streamline meetings. As for the price, the smaller-sized model carries a tag of $8,999, while the bigger one costs $21,999.
Source