Samsung Pay lands in mainland Europe starting with Spain
http://xpeco.blogspot.com/2016/06/samsung-pay-lands-in-mainland-europe.html
¡Hola! ¿Cuánto cuesta? Samsung Pay is launching in Spain, finally getting a foothold on the mainland after the UK launch.
Research showed that among Spaniards aged 35 to 65, 64% pay with a credit or debit cards for most or even all of their purchases. And they have to carry more than two cards to do it.
At launch, partner banks are CaixaBank and imaginBank, Abanca and Banco Sabadell will join soon. Here are just some of the venues that will accept Samsung Pay: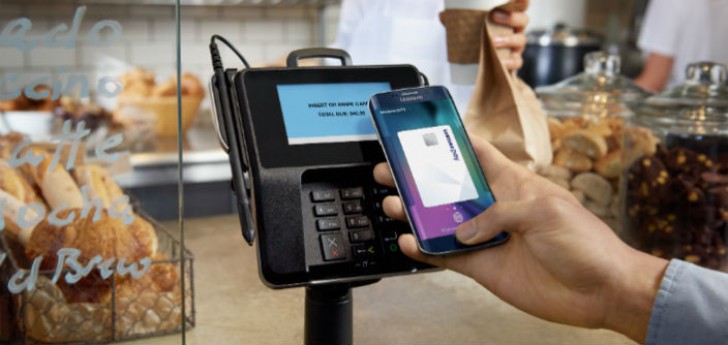 El Corte Inglés, the biggest department store group in Europe (and 4th worldwide) will be the first in Spain to issue private cards to its customers so they can use Samsung Pay. Samsung has organized an event at the Madrid Chamber of Commerce and Industry to get even more venues involved.
"The Spanish market's progressive approach to digital payments makes it a logical launch market for Samsung Pay," added Nathalie Oestmann, Director, Samsung Pay Europe. "We believe that the comprehensive support from telecom service providers; networks and processors; and banks and merchants, will help to accelerate mobile payments adoption across Spain."
So far Samsung Galaxy S7 and S6 (including edge and edge Plus) and the Galaxy Note5 are supported. Soon the Galaxy A5 (2016) will be added to this list too.